Generate an observer link to view data from your sub accounts.
Step 1: On the "Settings" page, click on "Configure" --> "Observer link".

Step 2: An observer link and QR code will be displayed in a pop-up window. With these you can provide access to your sub account data.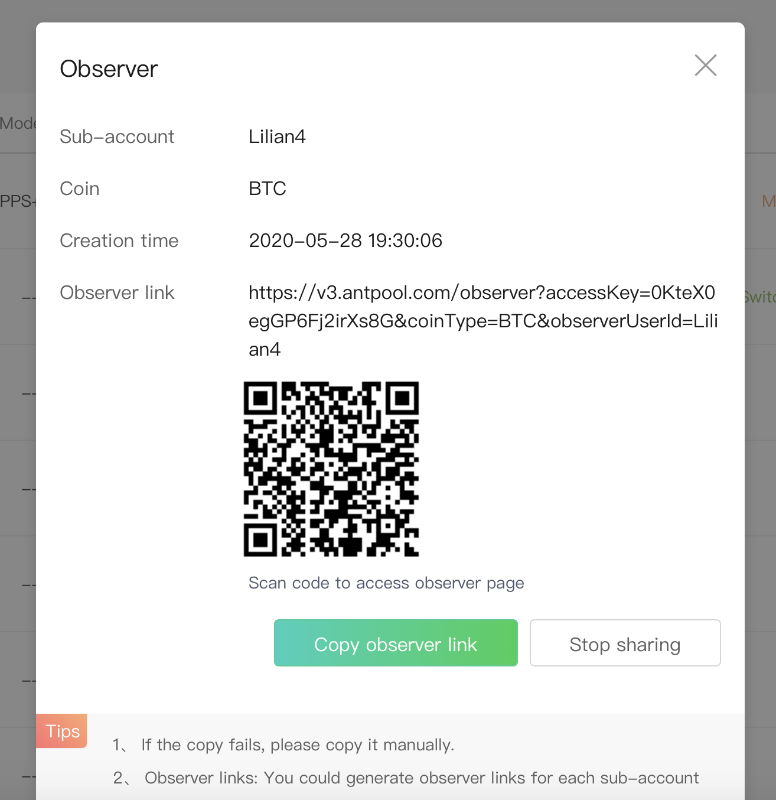 2. BTC.COM
Step 1: Enter the "sub-account" page and find "Share to Watcher".
Step 2: Create the watcher.
Step 3: Copy and share the link.
Log in to the Poolin
website
. In the top right of the screen, under your user account, click on "Sub-account manage". Click "Setting" --> "Share to Watcher" and select a currency. Once you enter a name for the watcher, click "Create".
Watcher links are valid for 6 months after which they expire. At this point you will need to generate a new link.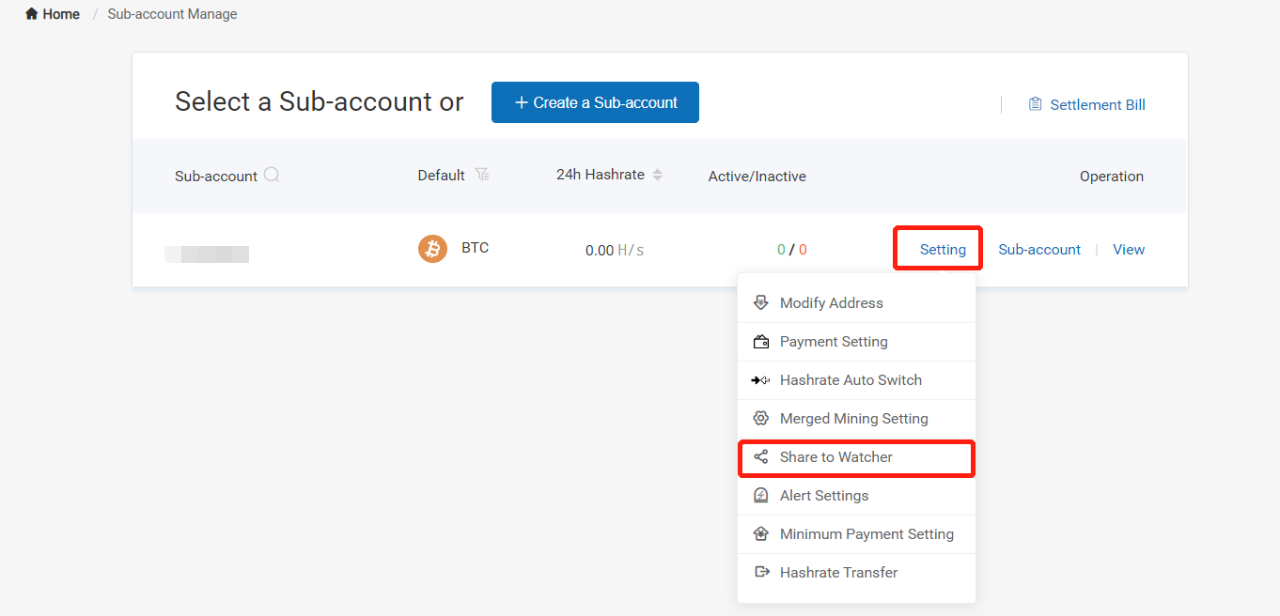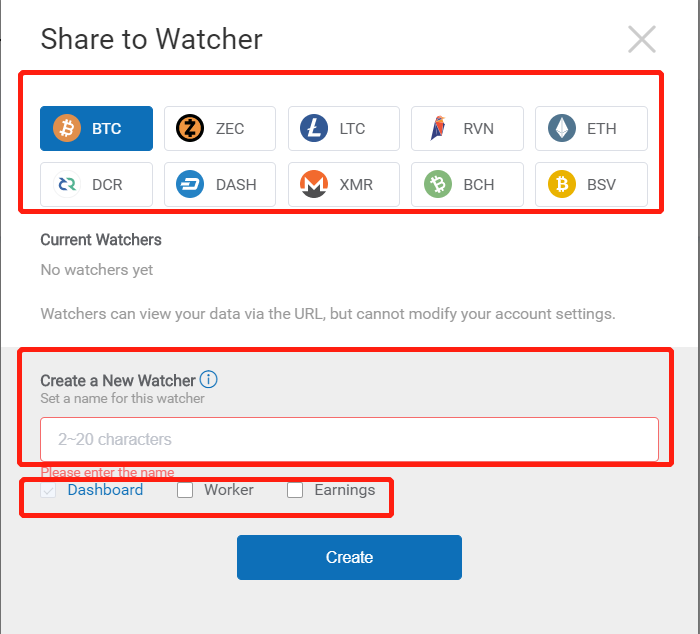 Once created, you will be provided with a pool observer link. The watcher link can be deleted if you wish to revoke the access of users it has been shared with.
Watcher links can also be created and managed through the Poolin App. Within the app, go to "Setting" --> "Watcher Management" --> "Create Watcher". Fill in the name, set permissions and tap "Create".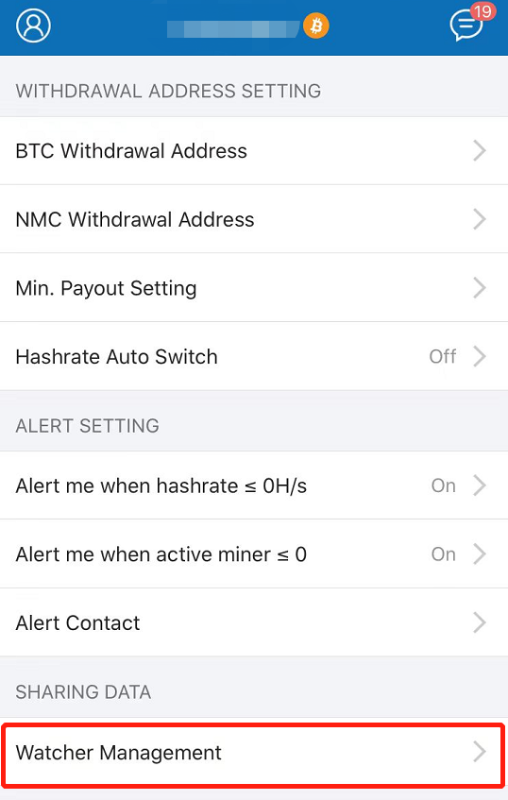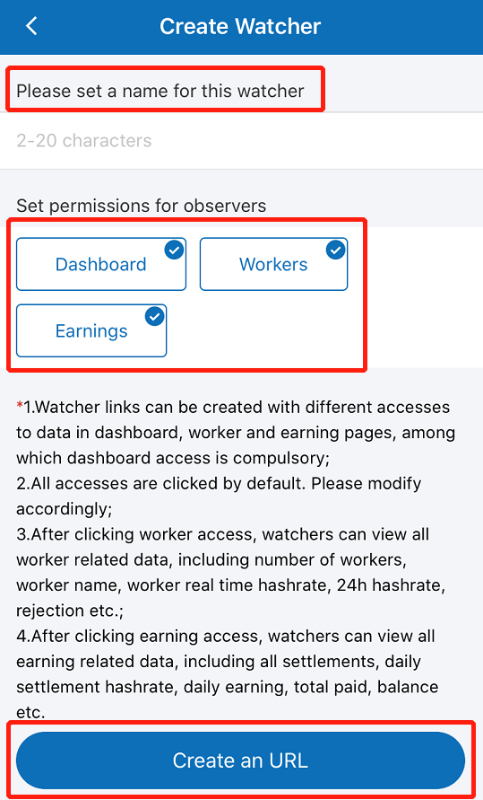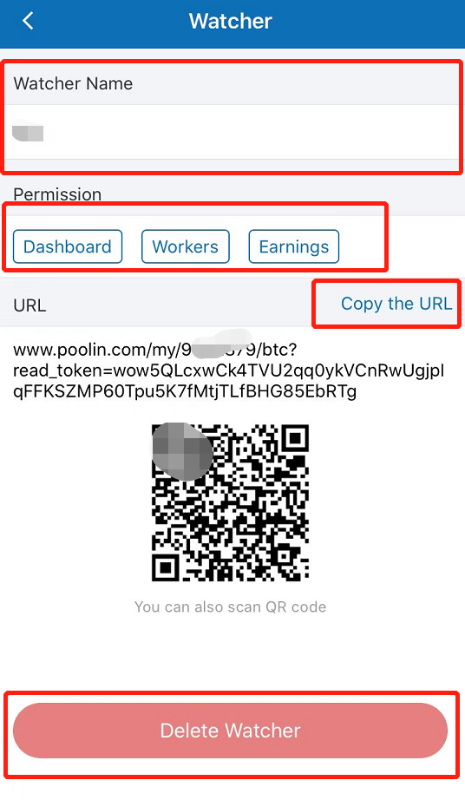 In the top right, under you account name, click "Account Settings". Under Mining Accounts, click "Read-Only Page" and you will be able to generate an observer link.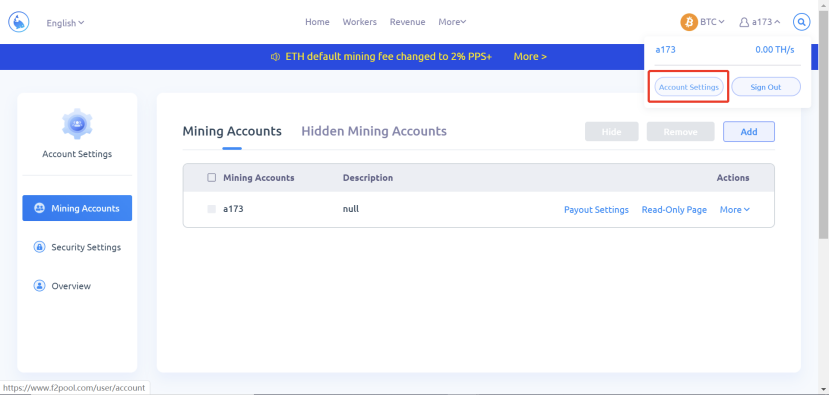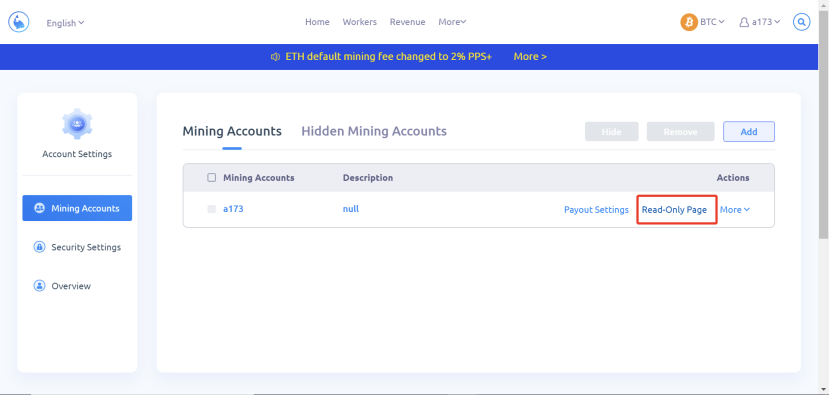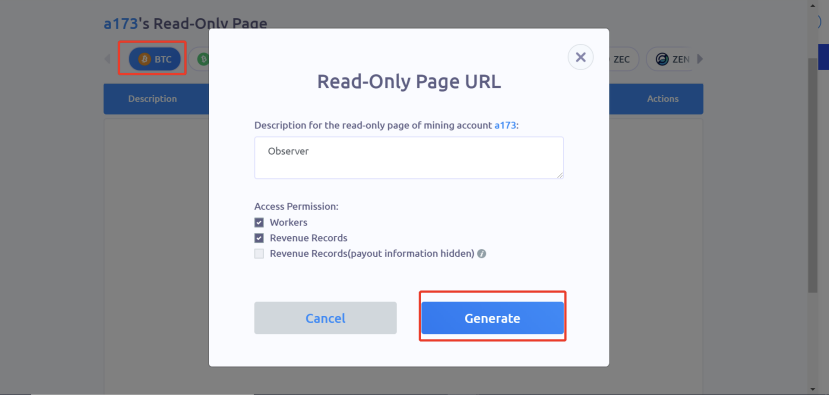 Step 1: On the Account Settings page, click the Observer Settings button.
Step 2: Name your observer link and click "Generate" to complete.

Step 2: Click "Create a Watcher" to generate observer links.

Step 3: Enter your Google verification code or SMS verification code, thhen click "next". Name your watcher and click "confirm" to finalize.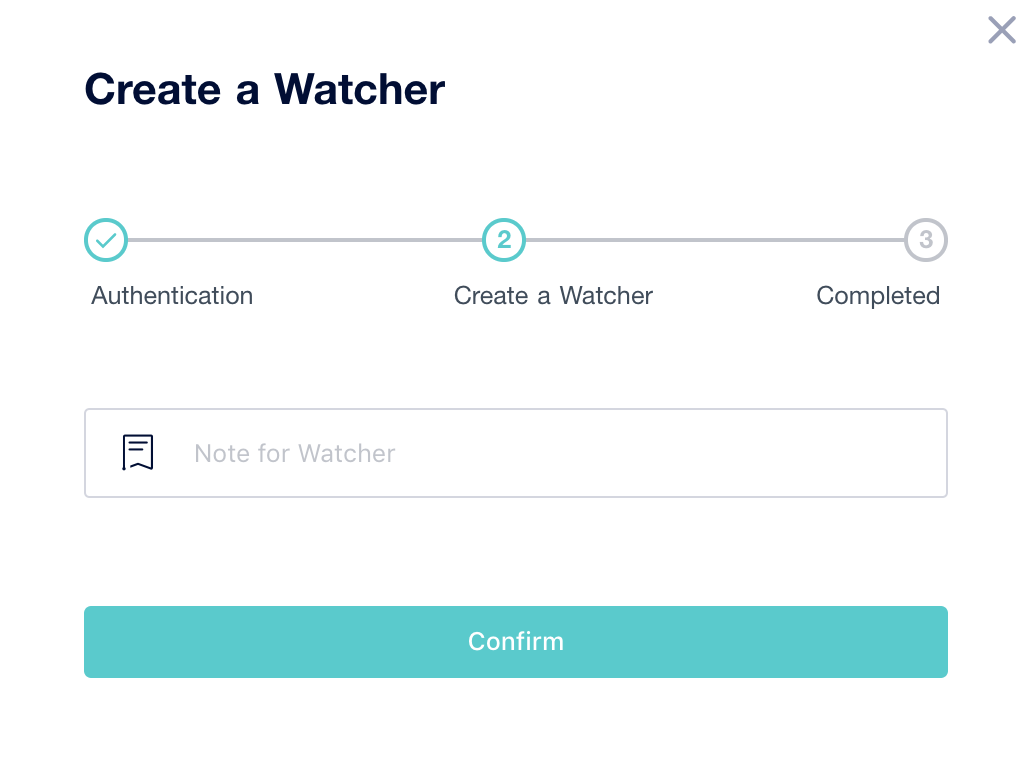 Step 4: You can manage your observer links by clicking on "Manage Watcher(s)".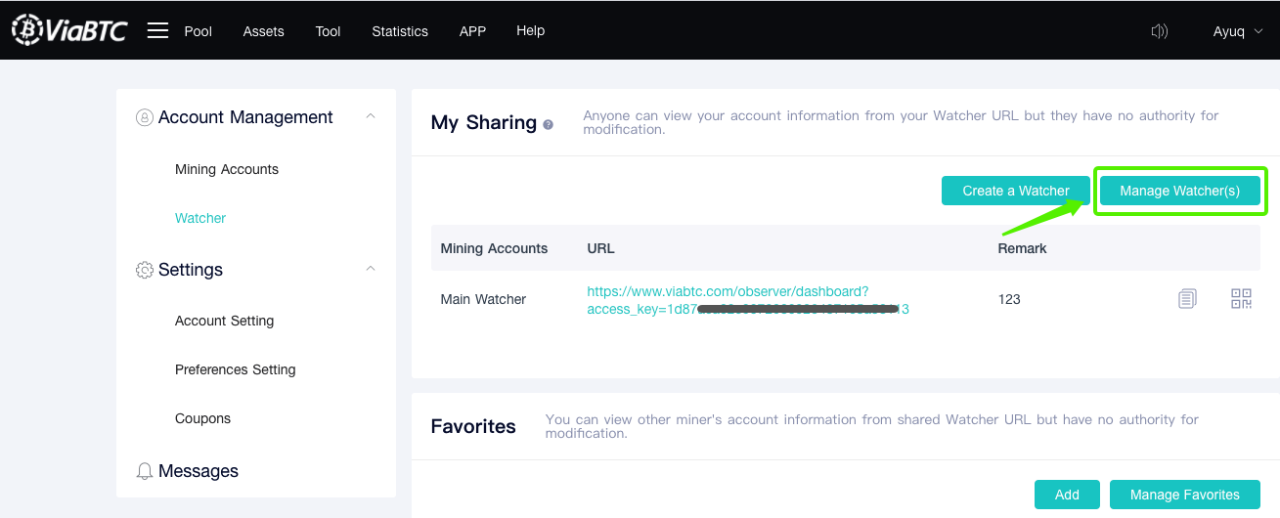 1. Use your browser to visit the Binance Mining Pool at pool.binance.com and create a mining account.
2. After creating a mining account, click Account Setting in the upper right corner to enter the Account interface
3. In the Account interface, click Watcher Links to get to the Watcher Link setup window.
4. In the Watcher Links settings interface, you can set the permissions for the Watchers to allow them to view information.
You can choose to share Statistics, Miners, and/or Earnings. At least one of these must be selected. Click Create to finish generating a Watcher Link. Now you can click Copy to share the link with whoever you want.